Regular price
€650,00 EUR
Regular price
Sale price
€650,00 EUR
Unit price
per
Sale
Sold out
Angebot oder Rechnung
Über das Formular am Ende oder per Mail an welcome@wlan-manufaktur.com können wir euch ein Angebot erstellen und die Zahlung auf Rechnung ermöglichen. Dies ist für uns zur Planung der Traings von Vorteil.
AccelTex Solutions' new battery pack - The Accelerator - is designed specifically for use in field surveys. Its small, compact design and battery capacity allow for hours of continuous use. It is the ultimate site survey tool and a must-have for all Wi-Fi technicians.
Features:
PoE output (802.3af/at/bt).
USB-C
Lightweight and portable
Integrated threaded insert
Charging while in use
LCD display toggles between battery level and voltage
USB 2.0
12V output (3A)
Advantages

Provides isolated and uninterrupted power supply
Fast charger (4 hours)
Compact and portable
Normal operation
Both USB ports are for power supply only
Charge the battery to 100% before first use.
Turn on the USB and POE ports by setting the toggle switch to "ON".
Important Notes
The USB port is only active when the toggle switch is in the "ON" position.
The 12 V output is always on (with built-in circuit protection).
Set the toggle switch to the "OFF" position when not in use.
When you set the toggle switch in the "ON" position, the battery will gradually discharge.
Use only the charger supplied with the battery pack. Do not use an aftermarket or third-party charger.
In accordance with FAA and U.S. DOT regulations, the Accelerator can be transported by air can be transported in its carrying case in a carry-on bag. TSA Security, Individual airlines and international regulations may be more restrictive at times.
Battery percentage fluctuates when you plug in or unplug the charger.
Mechanical Specifications
Battery dimensions: 5.5" H x 3.9" W x 1.875" D (140 mm H x 100 mm W x 48 mm D)
Battery color: Black
Battery weight: 1.45 lbs (0.66 kg)
Threaded insert: 1/4" x 20
Electrical Data
Operating voltage: 110 - 220V
Battery input (2.1mm): 12.6V DC, 3A
Battery output (2.1mm): 12V, 2A
LAN input: 10/100
PoE output: IEEE 802.af and 802.3bt (type 3 and 4) compliant
USB 2.0 output: 5V DC, 2A
USB-C output: Up to 20V, 2.25A
Battery type and capacity: Li-Ion 7500 mAh 12.6V/94.5Wh
Battery charging time: 4 hours
Environmental Specifications
Operating environment: Indoor/outdoor. Do not expose directly to the elements.
Operating temperature: 14 to 140°F (-10 to 60°C)
Travel Notices
Since the Accelerator is less than 100Wh, it can be shipped by FedEx Air if properly labeled.
The Accelerator complies with UN standard UN3481.
In accordance with FAA and U.S. DOT regulations, the Accelerator may be transported in a carry-on bag for air travel
transported if it is in its carry-on bag. Security regulations of TSA, individual airlines, and international organizations may be more restrictive at times.
If you have concerns about a particular country or airline, you must contact that country or airline to ensure compliance
Share
View full details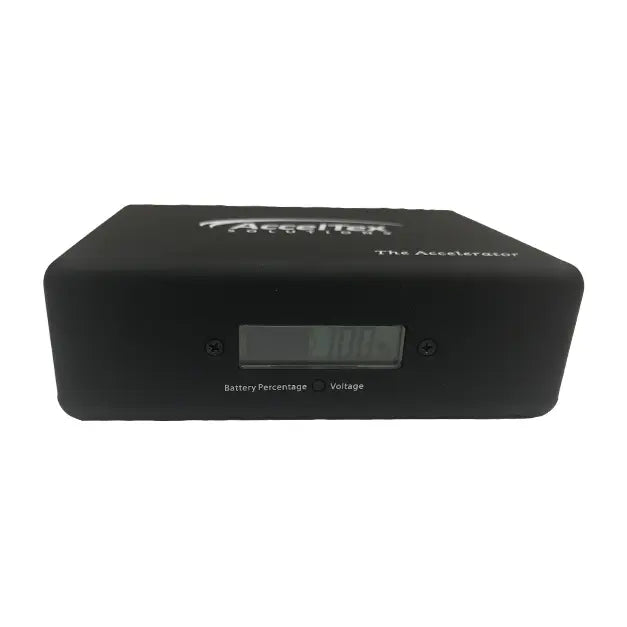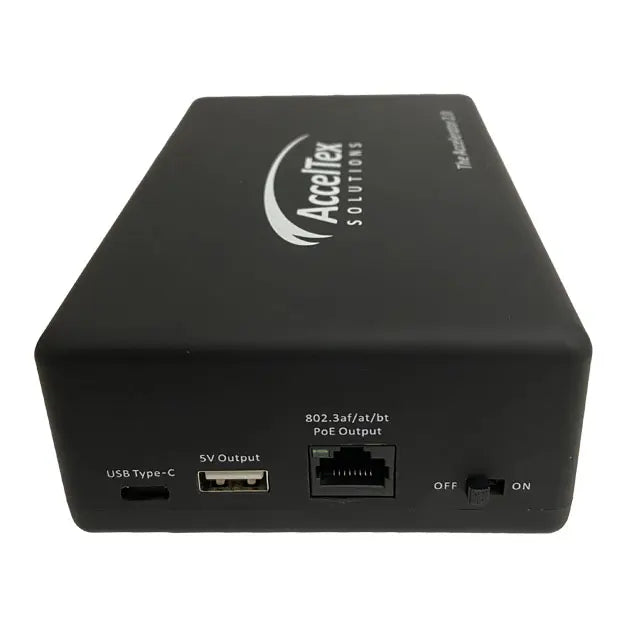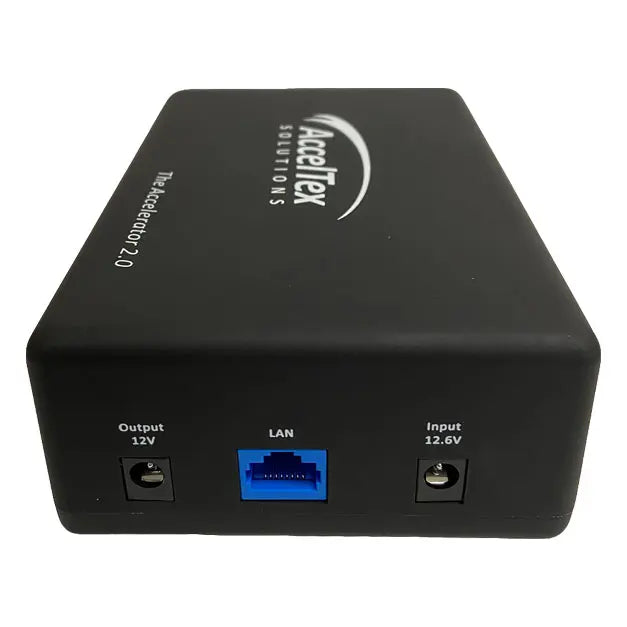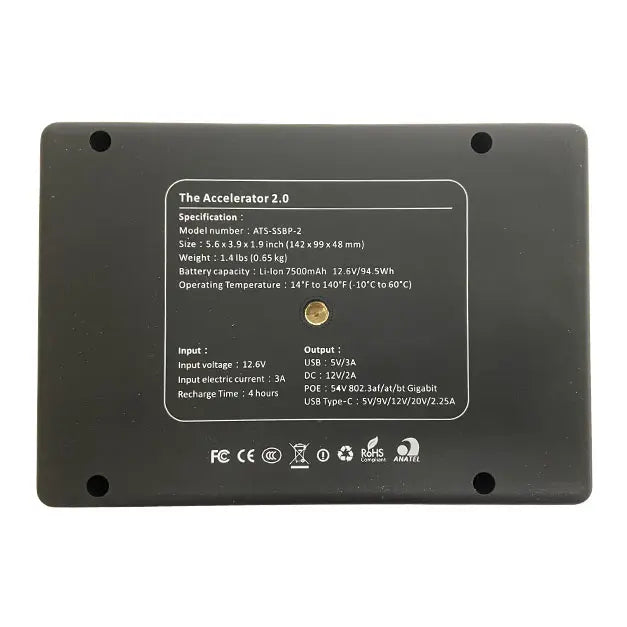 Angebotsanfrage per Kontaktformular: